Kentucky Angus Sweepstakes 2013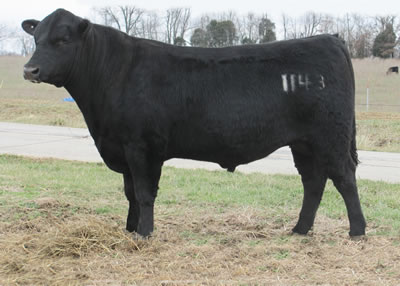 CHF 6099 C C & 7 1143 - Reg. # 17331578 – Halter Bull
In the Cardinal Hill tradition of bringing great looking, balanced and high performing herd bull prospects to Louisville, this year we are offering a real " smooth operator ". This slick haired, great looking son of the undisputed breed leader for docility and muscling also offers an exceptional phenotype and performance EPDs highlighted by rankings in the top 1% for Milk; top 3% for $B and top 4% for Re. Like most Cardinal Hill bulls, 1143 has a very athletic phenotype which is essential to longevity and the ability to be an effective and efficient breeder.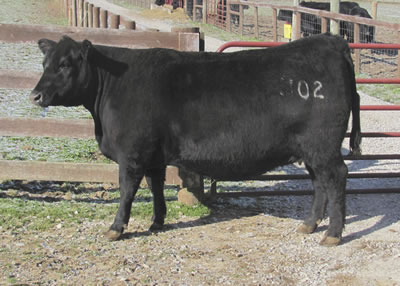 CHF Burgess Pride 1102 - Reg. #17061765 - Pen Heifer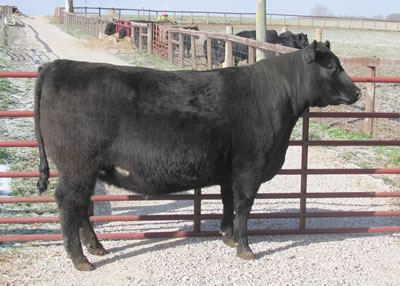 CHF Miss Wix 1103 - Reg. #17061767 - Pen Heifer
At Cardinal Hill we have had great success with our pen heifer entries at the KY Angus Sweepstakes, including the Champion Pen Heifer in 2011. We believe this pair may be the best we have ever brought to Louisville. A pair of big, strong heifers that are definitely donor cow prospects. With great phenotypes; great performance EPDs great dispositions and both out of mature dams that have exhibited exceptional " stayability", these girls have it all ! 1102 is safe in calf to CHF 6079 Mandate 1066 – pregnancy check indicates conception on or about 7/19/2012. 1103 is safe in calf to SydGen Liberty GA – AI serviced on 10/13/2012 – pregnancy check indicates conception on or about 10/13/2012.
KENTUCKY BEEF EXPO SHOW 2013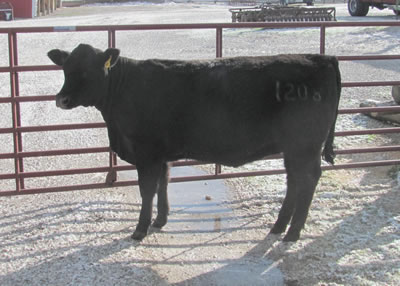 CHF Lady Rita 1208 - Reg. # 17358986 – Pen Heifer (open)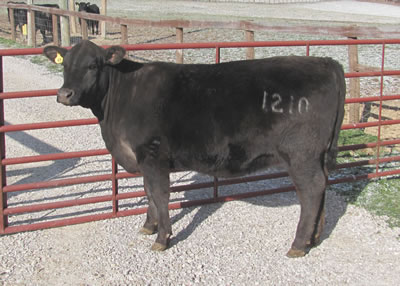 CHF Lady Rita 1210 - Reg. # 17331588 - Pen Heifer (open)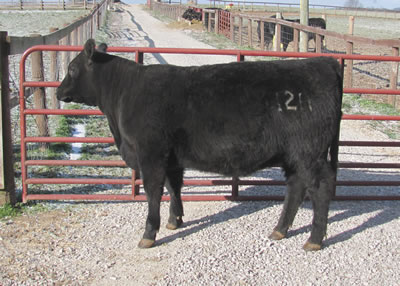 CHF Royal Queen - Reg. # 17359157 - Pen Heifer (open)
In 2012 Cardinal Hill's pen of open heifers took top honors at the KY Beef Expo. The group we are offering this year is cut from the same cloth as last year's Champion Pen Heifers group. These heifers are perfectly matched. Born just 17 days apart they share similar genetics and phenotypes. They all have great dispositions and will be ready to breed in late April for a spring 2014 calf. All three have excellent EPDs and pelvic scores above 180. Two are daughters of our pride and joy at Cardinal Hill, CHF 007 Royal Flush 0951 and one is a daughter of Sinclair Net Present Value. You just can't go wrong with these girls!